Upcoming Grad Shows
Unprecedented Displays of Imagination
April 1, 2021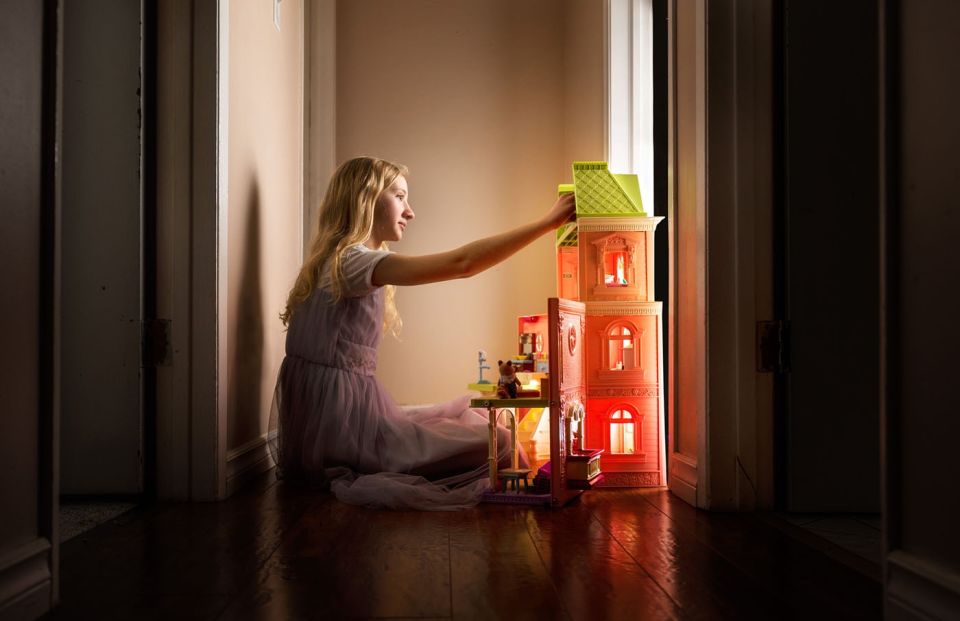 Kristi Calderon, IMAGINATION, Photography - Single, 2019 Student Awards winner.
---
Like most everything these days, the traditional end-of-year grad show has had to adapt to the strictures of being socially responsible. Who better to lead the way in the innovative presentation of creative work than the individuals who represent our creative future? Based on the innovative work and innovative presentation of the grad shows below, we think that future is very bright.



Mon, May 17, 2021
7:00 PM – 11:00 PM EDT

Live streamed from two locations and featuring the works of hundreds of new graduates, Seneca Coalesce reinvents the online graduate showcase as an entertaining, visually stunning, and interactive experience.
Seneca Coalesce is the annual gallery showcase of new works produced by this year's graduates in interactive media, illustration, music, photography, graphic design, art fundamentals, acting, documentary filmmaking, animation, gaming, and visual effects.
Featuring live performances of Seneca's music students from the state-of-the-art stages at the El Mocambo, and dynamic projection mapping of student designs at Seneca's new CITE building, this year's event is a four-hour live streamed extravaganza with interactive virtual lounge spaces for attendees to mingle, check out the latest student work, and watch a variety of films and other content.
Highlights of this year's show:
The premiere of four new short animated films
Live performances throughout the evening by Seneca music students
Live project mapping of student work designed by award-winning AVA in Motion Studio
Fun interactive spaces to mingle and see student work using Gather.Town
Live photo mosaic generation from selfies and student work
Surprise appearances by Seneca alumni
Live stream hosting by Seneca's Journalism students
Photograph by Theodora Mitrakos | Illustration by Kristin Da Silva
Cambrian College Graphic Design Grad Show: Depth of Design
A virtual exhibition from the Cambrian College Graphic Design Grads of 2021, highlighting student work and showcasing the link created between the process and final design.
Check out our website to register in advance for the virtual event on April 22, 2021, at 6:00 pm.
Social Links: Instagram and Facebook

George Brown School of Design Virtual Year End Show

Join us May 3–7, as we commemorate an unforgettable year through five days of virtual design-focused programming! In addition to student-led panels and design sessions, we'll feature some incredible speakers who have made a monumental impact on design, both locally and globally.
Centennial College's Fine Arts Program ESC Virtual Exhibition
Please join us on Opening Night, April 1st at 7pm(Eastern Standard Time) for an interactive YouTube Live celebration of the ESC artists' year-end exhibition.
We look forward to sharing this moment with our friends, family, and art appreciators. Check out our Instagram, YouTube and Website.

Ryerson, FCAD: Creative Industries Showcase 2021
This year, we've partnered with BrandLive to bring you the most accessible & reliable options to best highlight Creative Industries students and their creative work. This event will be jam-packed with performances, original art viewing, and special guest speakers.
We invite all Creative Industries students, alumni, faculty, family & friends to join us and enjoy the work of Creative Industries students and alumni.
This year we will be donating 25% of all ticket sales to Fred Victor, external link, an organization with the goal of ending homelessness in Toronto. Ticket holders will also have the option to donate what they can during the event, or alternatively purchase a most-needed item (socks, soap, toques, etc.) to be distributed by the organization. The event takes place on March 31 from 6-9pm.
Capilano University, IDEA School of Design - The Most Unprecedented Grad Class
This year's grad show theme is The Most Unprecedented Grad Class, but unprecedented only tells part of their story. As they enter their field, the class of 2021 has also prepared for success in an unprecedented manner by taking on the logistical and artistic challenges of facing a global pandemic with openness, willingness, and collaborative thinking—all qualities that will set them apart.
The site will have a special contact feature titled "Let's Chat", whereby interested industry folks can arrange a virtual meet-up between March 25 and April 16.

Have a grad event coming up? Email us at: editorial@appliedartsmag.com