Two Heads Are Better Than None
Dawson College Students Marie-Christine Arpin and Jamie Bucciacchio's Uncanny COVID-19 Photography
November 1, 2021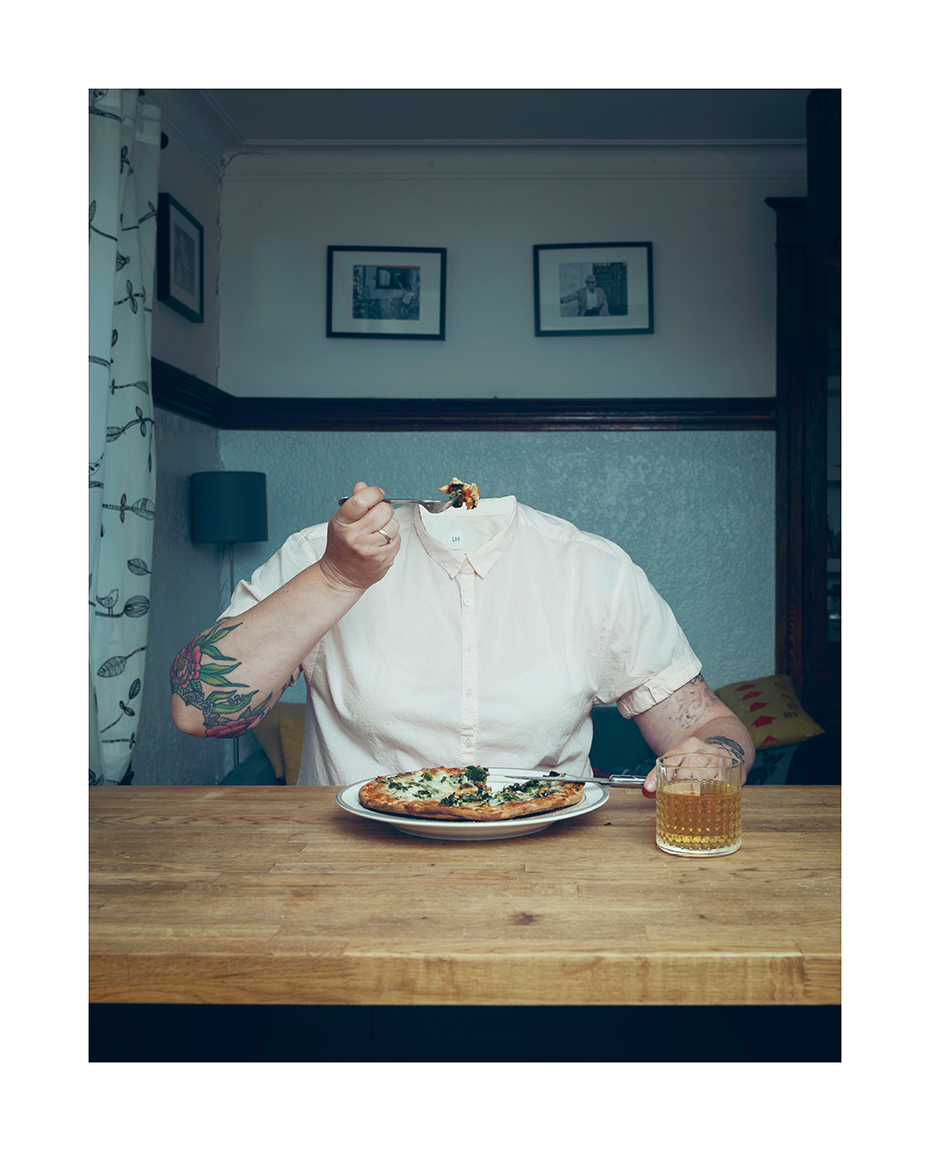 Marie-Christine Arpin
Marie-Christine Arpin and Jamie Bucciacchio are commercial photography students at Dawson College who made some uncanny images that capture the loneliness and isolation felt during the COVID-19 lockdowns. Uncannier still, is how similarly they approached the topic, while maintaining their individual styles. We asked them to describe their photographs below.

How did you find out that both had made images tackling the same themes in such a fascinatingly similar way?
We had to present some of our most recent work to our teacher, Ron Levine, at the beginning of the school semester; the purpose of which was to show him our personal work and style of photography. The restriction imposed on students during the early COVID-19 lockdowns meant that school would take place online for the next year. With fall of 2021 being our first semester in person, it was refreshing to finally meet one-another with the opportunity to share our work viscerally. A week rolled back after submitting our pieces to Ron; he returned to us with a grin on his face, holding both of our images side-by-side. The similarities were uncanny, to say the least.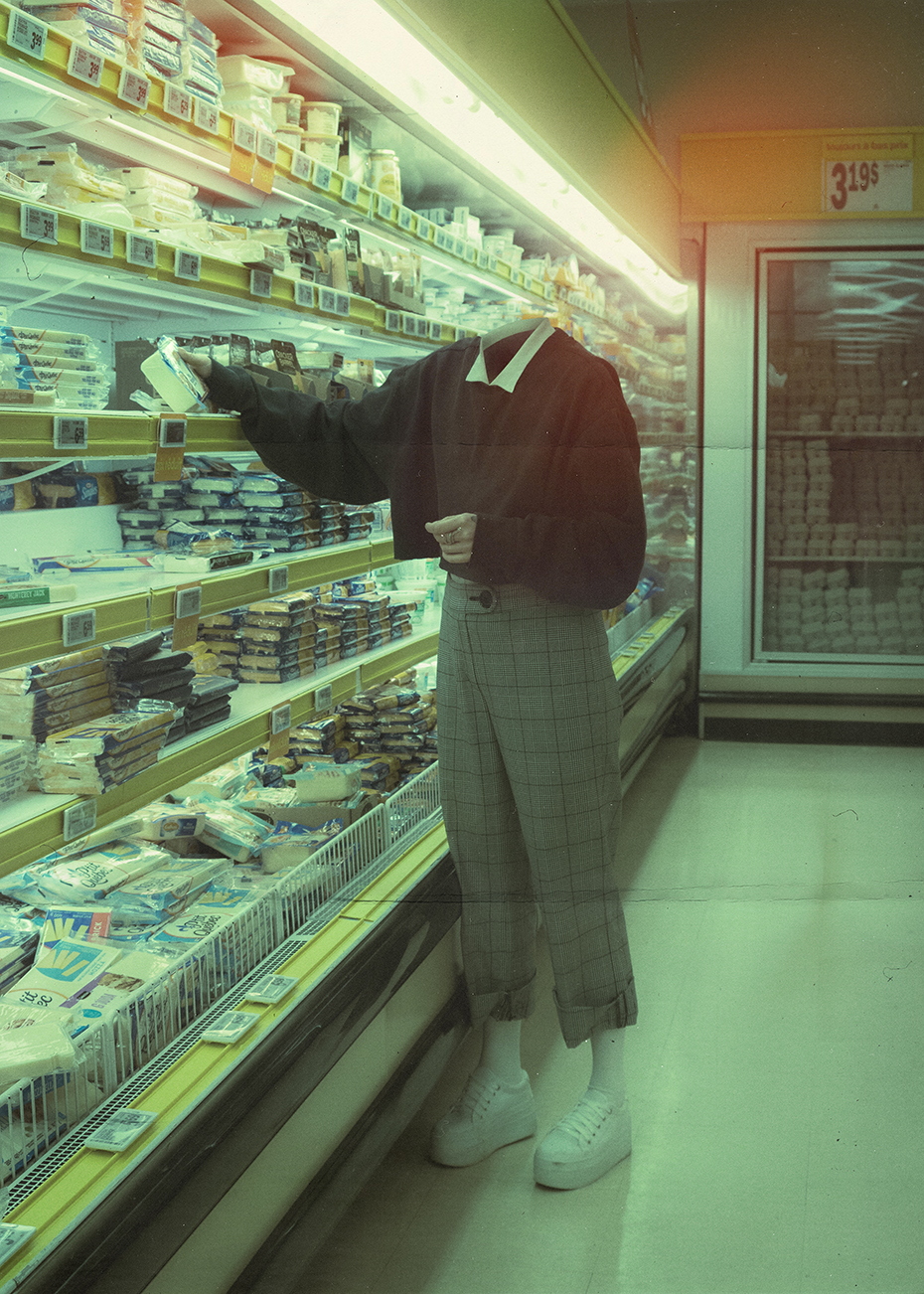 Jamie Bucciacchio
With the face playing such an important role in portraiture, what drew you to remove the heads from your figures?
Marie-Christine: We often rely first on the face expression to decipher the emotions of the character. I felt that by removing the subject's head it would put the emphasis on the loneliness of the situation and the anonymity of the subject. Living alone during the lockdown, I felt invisible and forgotten, despite the connectivity through online means (like Zoom and Skype). I never felt that we were all in this together, so I wanted to create powerful images that reflected that feeling.
Jamie: I met the person whom I'd eventually fall in love with during the lockdowns (Marshall Hoang). At the time, we had both been recently laid off from our jobs, and needed some sort of an escape from all the isolation, stress and anxiety. Seeing that we were both photographers, it was only natural for us to express ourselves with our cameras. We both absolutely resent having our faces visible in photos (which is probably why we work best behind the camera). Personally, I felt very vulnerable and uncomfortable in front of the lens; which led us to chopping the heads off all the portraits we took of one another. Time felt as though it stopped during quarantine. There was an ever-present feeling of uncertainty surrounding us. Despite still pursuing our passions, we never felt like the people we once knew ourselves to be.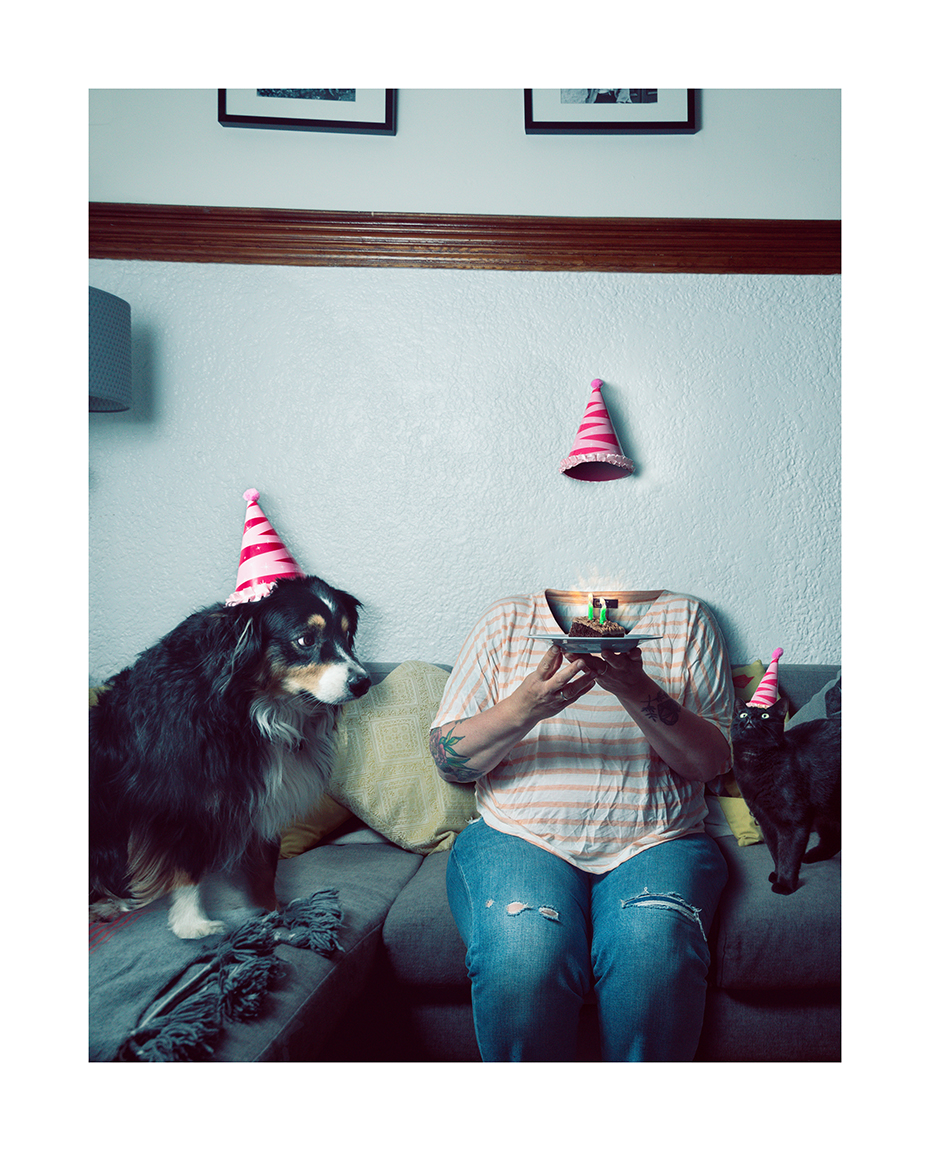 Marie-Christine Arpin
Given the uncanny similarity of the images, have you considered collaborating in the future?
It would certainly be very interesting to do a creative project together. After what we experienced as individuals, whatever comes out of our potential collaboration would take a form of its own and evolve into something unique.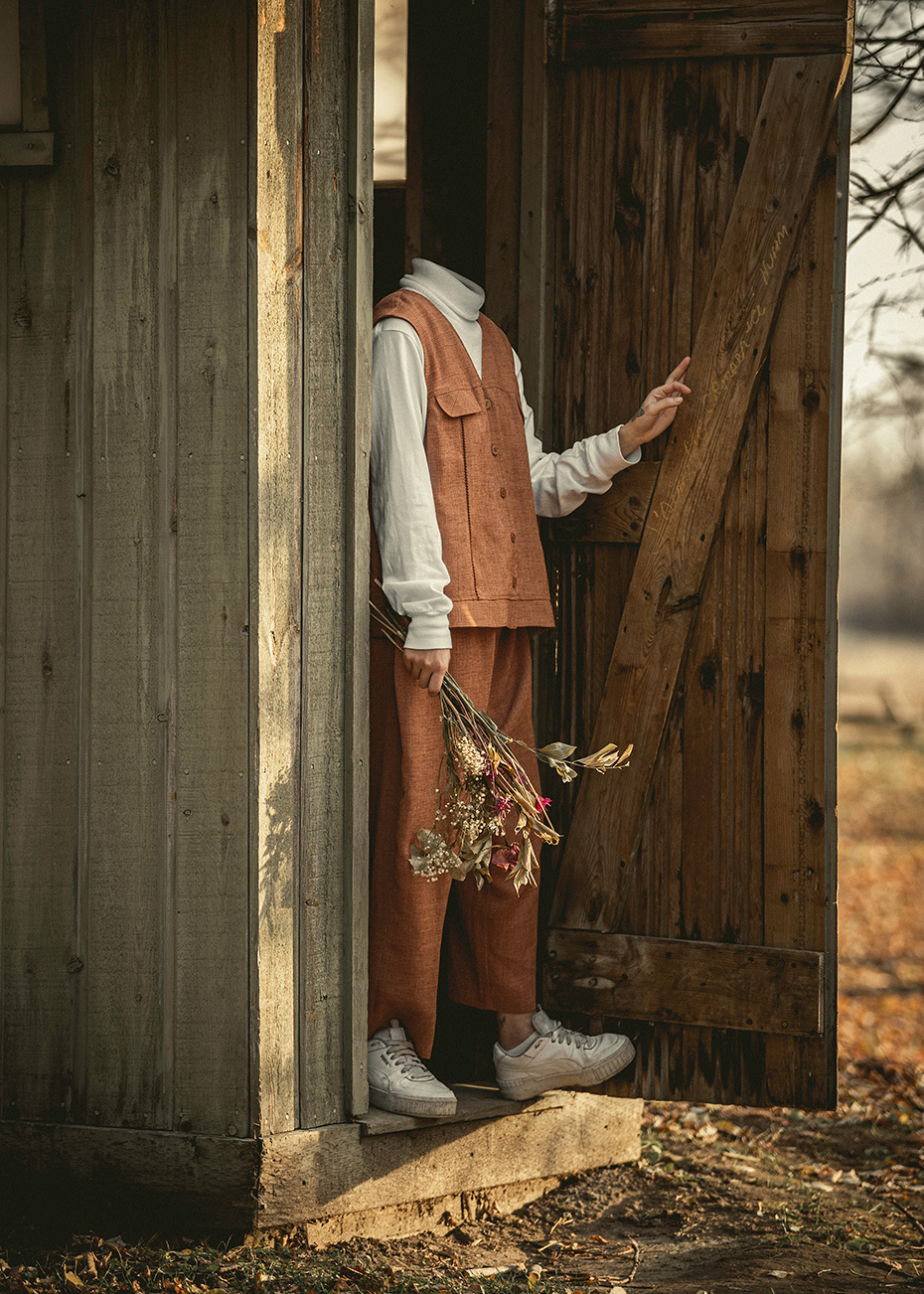 Jamie Bucciacchio and Marshall Hoang
Where can our readers find more of your work?

Marie-Christine:
Instagram
Online portfolio

Jamie:
Instagram
Twitter
Website