STUDENT AWARDS JUDGES 2021: Alexandra Wells
Inspiration and Advice for the Next Generation of Creatives
March 15, 2021
DC Super Hero Girls - Wonder Woman from Alexandra Wells on Vimeo.
---

Our 2021 Student Awards Judges have built some incredible careers, and an Applied Arts Student Award is an excellent foundation to start building yours.
Regardless of what stage in their career our 2021 Student Awards Judges are at, one thing they all share is that they were once students looking to get their work into the world; just like you. They know where you're coming from, now you can get to know a bit about where they came from, what inspires them, and even some nuggets of creative counsel.
---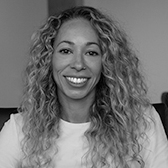 Alexandra Wells, Creative Lead at MediaMonks in Seattle, Alumni of OCAD University
My biggest source of creative inspiration is Instagram. Love/hate but it's bananas how deep you can go, what you can find, and where you'll end up. There are people out there doing some pretty amazing (and strange) stuff.
My one piece of advice to the next generation of creatives is: let your mistakes be your mentor. Being creative in advertising can be tough. Learn from your experiences and carry them forward in a positive way. It will make all the difference.
My favourite way to unwind from work is by making ceramics. It feels great to use your brain and body to do something tactile after thinking about intangible concepts all day. Or I watch TV—that's always a good time too!
Student Awards Deadline: May 21, 2021