Meet the Creative Futures Speakers!
November 8, 2021
The 11th Annual Creative Futures Career Fair features an incredible lineup of creative minds who are set to open up about their careers, the path they took to get them, as well as unique Fireside Chats that grant insight into topics like what school doesn't teach you, what an internship is like, and how to build a successful portfolio. Click here to see the schedule and find out about how to register for this incredible event.
Without further ado, the 2021 Creative Futures speakers!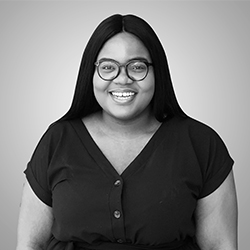 Tosin Adeniyi
ACCOUNT MANAGER
lg2 Toronto
Alma Mater: Humber College; Bachelor of Creative Advertising

Tosin Adeniyi is an account manager at lg2 Toronto and a graduate of the creative advertising program at Humber College. Prior to joining lg2, she worked at FCB Toronto, and Cossette before that. Tosin got her start as a freelance graphic designer working on branding projects with small businesses. Through this experience she uncovered her passion for leadership and problem solving which led to her transition to account management. She is also a part of IMDOINGIT, an organization that champions the professional development of Black youth. She founded and leads All Things Ad, which is IMDOINGIT's ad industry specific program for mentorship and learning.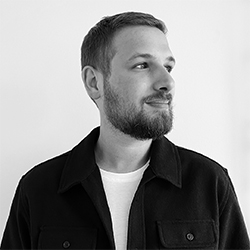 Logan Franklin
ART DIRECTOR
TAXI
Alma mater: Humber College
Logan is an internationally awarded Art Director. His passion for design led him to the advertising world where he has since worked at some of Toronto's top agencies. His most recent achievement is creating the 'Carbon-Neutral Net' for Volkswagen. He's also worked on other iconic clients such as BMW, Air Canada, BMO, OLG, Michelob Ultra, and more.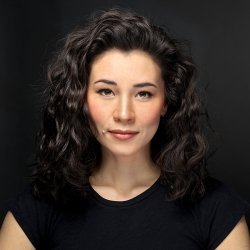 REGAN FRASER
ART DIRECTOR
McCann West
Alma Mater: University of Regina, BFA / NAIT Communications Certificate
Through all of her schooling, Regan had terrible grades in all subjects with one exception—art. After completing a bachelor of fine arts, she transitioned to advertising as an art director, finding a perfect fit. Described as a persistent idealist, she's always looking for new ways to solve problems with insightful ideas and high quality craft. Working on a wide variety of campaigns in sectors ranging from government and charity organizations to small businesses, she's been recognized by local and national awards.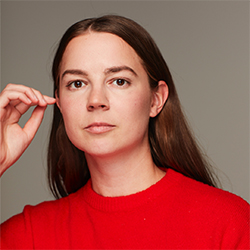 Caroline Friesen
ASSOCIATE CREATIVE DIRECTOR
Rethink
Alma mater: Humber College BOCA
Caroline is an Associate Creative Director in Toronto who in her past 7 years of experience has worked at shops such as Camp Jefferson, Cundari, John St., and most recently Rethink. Her work has been nationally and globally recognized by Applied Arts, D&AD, Communication Arts, ADCC, Effies, Cannes Lions, and the Strategy Awards. Most notably, she's turned No Frills shoppers into Haulers, made a BP miniature pizza patio set into a viral meme, and once had Jimmy Fallon tell the world that the discount grocery store album of the year sucked.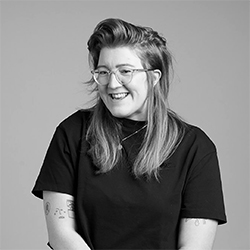 Holly Gallacher
DESIGN LEAD
Daughter
Alma Mater: Bachelor of Design, University of Dundee
Holly is an award-winning designer originally from Scotland, now based in Canada after a five-year stint of both agency and freelance work in London. Holly's main focus is in branding and visual identity alongside other disciplines such as typography, packaging and apparel design. Holly's work has been featured in the likes of British Vogue, The New York Times and GQ Magazine.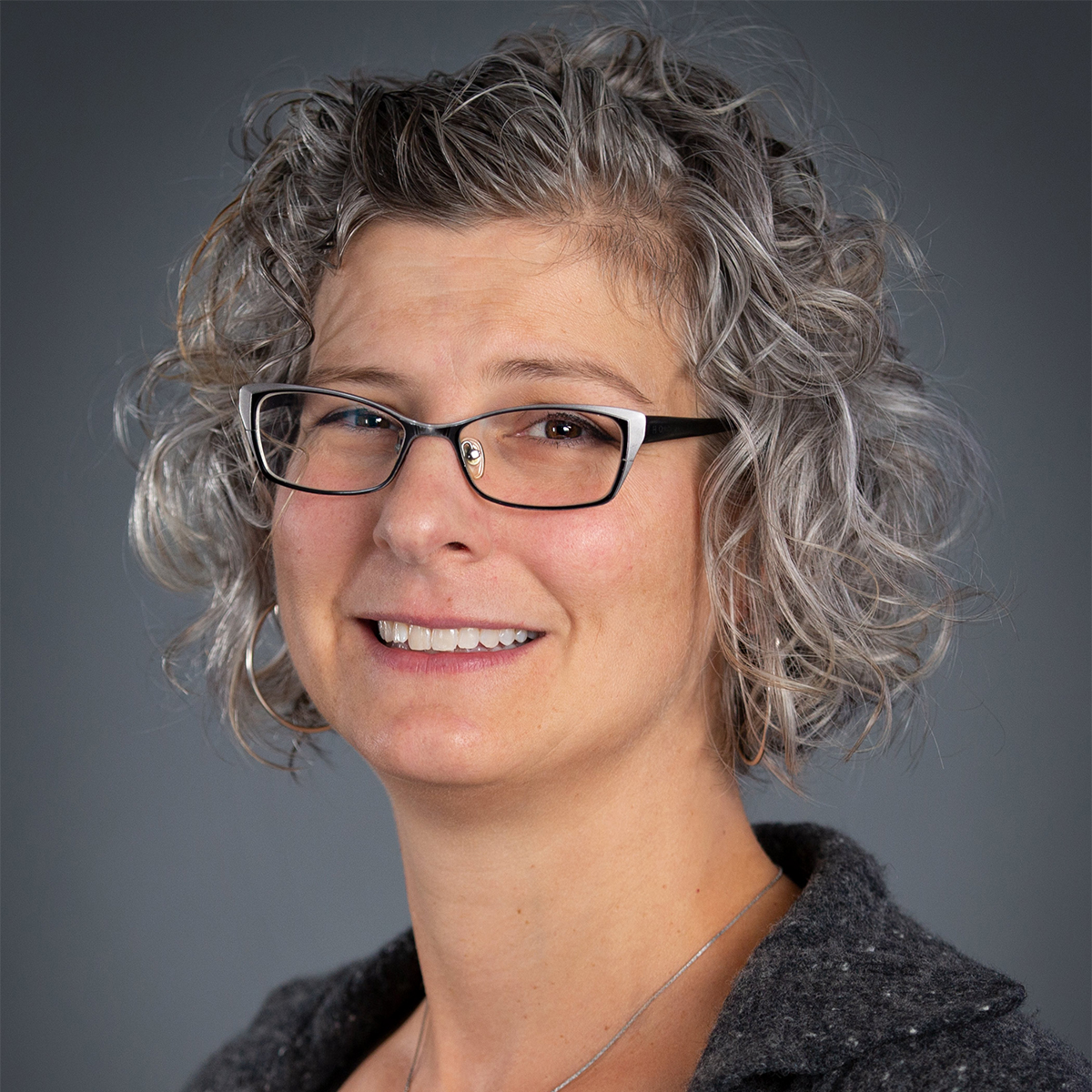 Saskia van Kampen
ASSISTANT PROFESSOR, VISUAL COMMUNICATION DESIGN
Alma Maters: York University and OCAD University
Saskia van Kampen (MDes, RGD, AIGA) is a professor, graphic designer, researcher, and contemporary artist. She began her design career working for Toronto-based studios specializing in branding and editorial design. Her personal work uses stitching and collage to explore techniques of disrupting social and design conventions and leans heavily on feminist theory to guide her concepts. Professor van Kampen has taught in the design program at OCAD University since 2006 and in 2019 she moved to California to teach in the School of Design at San Francisco State University. Her passion for teaching informs her research into critically exploring methods for teaching studio design courses and how to incorporate design ethics into the curriculum. Her secondary research investigates ways for community building, placemaking, and protest through creative practice.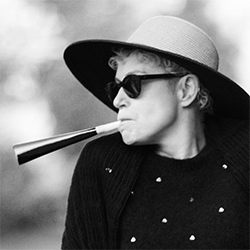 Sara Morley
CO-FOUNDER AND CREATIVE DIRECTOR
Design Postimage
Alma Mater: Studio Art (BFA), Concordia University, Montreal
Focusing on projects with a social mandate, Sara's recent collaborations include online photo expos and educational comics for the Ministry of Health and South Sudan Nurses and Midwives Association. She has also developed visual identities for the Ottawa Indian Film Festival Awards, the National Aboriginal Council of Midwives, the Hemispheric Institute of Politics and Performance, and a host of independent film productions. Sara loves books, and creates architectural publications for the national developer, Canderel. She's begun work on a series of graphic novels about her life as a young mother, and has won the monthly Vancouver Story Slam three times this year. Originally from the UK, Sara is also a video artist and documentarian, and is currently in postproduction on the doc Tea with Nell—a love story and portrait of old age that features her British grandmother.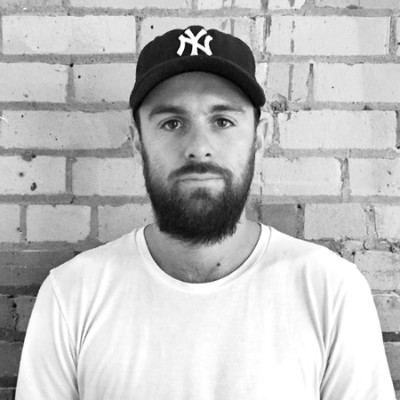 ROBBIE PERCY
ASSOCIATE CREATIVE DIRECTOR
Rethink
Alma Mater: Humber College
Robbie Percy is an award-winning associate creative director at Rethink in Toronto. Over the course of his career, Robbie has created work for brands like No Frills, Boston Pizza Gatorade and Scotiabank and has been recognized at award shows both here in Canada and on the global stage.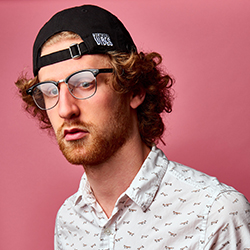 Michael Pitropov
DIRECTOR, ANIMATOR AND ILLUSTRATOR
Mippi.tv
Alma Mater: OCAD University
Michael is a Toronto based Illustrator and Animator. He holds a Bachelor of Design from OCAD University, with a major in Illustration. Michael has also studied art history in Florence Italy and is classically trained in drawing and painting at Grand Central Atelier in New York City. Currently he is working as a Director at his studio Mippi.tv where he has the privilege to work with a wide range of clientele including Google, Sony, Dropbox, Deloitte and Wired. His work has been the recipient of several industry awards including American Illustration, Adobe Design Awards, 3x3 and Applied Arts.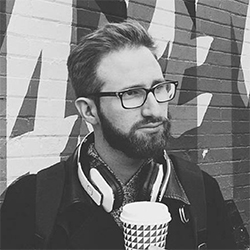 Zachary Richman
COPYWRITER
TAXI
Alma Mater: Humber College
Zach is an internationally awarded Copywriter with a passion for advertising, writing, and Oxford commas. After starting his career at FCB Toronto, he made the move to TAXI where his most recent achievement is creating "The Carbon-Neutral Net" for Volkswagen. He's also worked on other iconic brands such as BMW, Air Canada, BMO, Lotto Max, Lotto 6/49, Michelob Ultra, Christie Cookies, and more. When he's not making ads, you can usually find him making video games, writing music, or running his local music festival.