Meet the Creative Futures Speakers!
October 28, 2020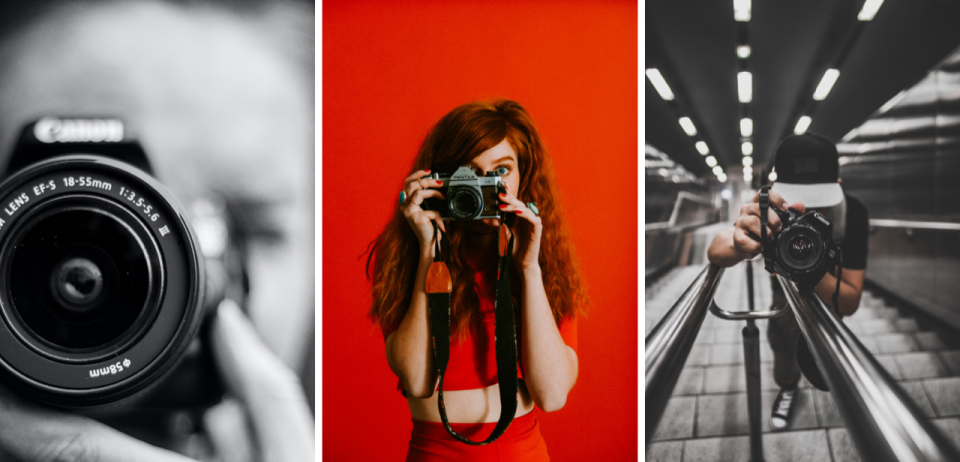 Welcome to the 10th Annual Creative Futures Speaker Sessions series. This year's sessions take place on Zoom and star creative industry heavyweights: art directors, illustrators, photographers, creative directors, stylists and more talking about where they started, how they got there and what they're working on right now, followed by a Q&A. Plus job hunting + portfolio tips. If you miss the sessions, they'll be posted immediately after. Click here to see the line up.
---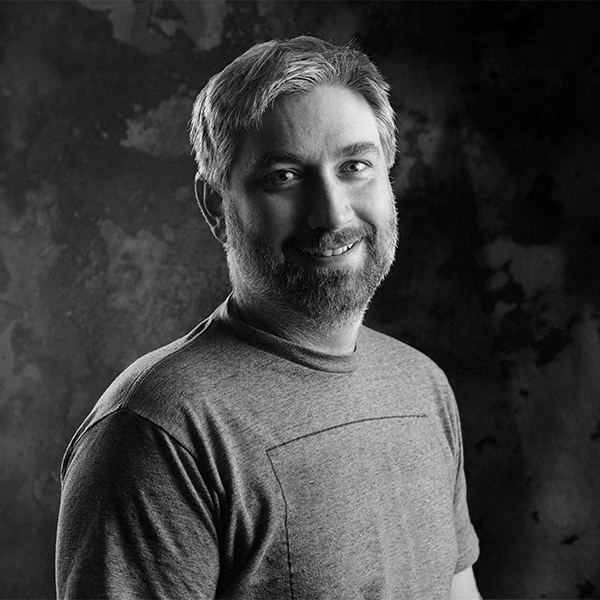 JONATHAN BIELASKI
Photography/Owner, Jonathanbielaski.com
Alumni of Sheridan College
Jonathan Bielaski is an Environmental Portrait Photographer with a passion for capturing a story with all the details. Skilled in complex lighting and a master at location work. Jonathan is based in Ontario Canada but works on assignments all over the world.

---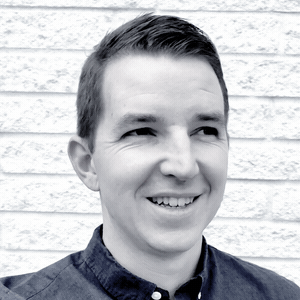 JULIAN BROWN
Owner/Motion Designer, onthechase.design
Alumni of York/Sheridan Design
Julian Brown is ON THE CHASE! One guy. Ten years. 200+ motion projects. He's worked with tons of amazing clients including Cineplex, Shoppers Drug Mart, WWF and Elections Canada. Julian is a speaker on motion design, running a solo studio, talking about money... and sometimes telling people why their offices really f*cking suck. An active member of RGD, Julian is a VP on the RGD Board of Directors. He is a graduate of the York/Sheridan Design Degree program, a world traveller, and most recently, a proud and terrified father.

---
NICOLE ELLERTON
Group Creative Director, Leo Burnett
Alumni of Western University and The Academy of Design
With nearly 20 years of advertising experience, Nicole has created standout campaigns for local and international brands across all categories. Obsessed with craft, she started as a graphic designer before hitting her stride as an Art Director. She's continually fascinated with how the pace of technology is pushing the industry in so many dynamic directions and thinks there's never been a more exciting time to be in this business. Nicole has worked at many of Canada's top agencies including her current role as Group Creative Director at Leo Burnett. Her work has been recognized with numerous international and national awards including Cannes, The One Show, Communication Arts, ADCC, and the Marketing Awards. The first time her work was published was as a student in Applied Arts and she says she's honoured to be participating in this year's Creative Futures Speaker Series.
---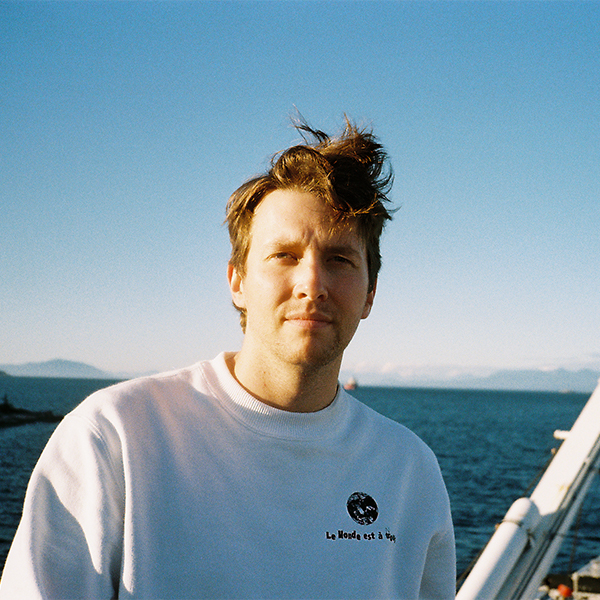 DAVID FINDLAY
Young Gun Director, Asymetric
Alumni of University of British Columbia
Born and raised in Quebec City, David Findlay is a writer-director and an Arts graduate of the University of British Columbia. His work focuses on the earnest examination of human behaviour and is known for seamlessly straddling the line between fiction and documentary through a highly cinematic and empathetic lens. In 2019, while his debut feature film 'Everything Outside' came out theatrically in Canada, he was included in SHOOT Magazine's New Directors Showcase at the Directors Guild of America. In 2020 he won Silver for New Director of the Year at the Shots Awards, was shortlisted for the D&AD Next Director Award and is currently a finalist for the One Show's Young Guns — all while his short film 'Found Me' premiered at TIFF and his debut documentary 'Ndagukunda déjà' premiered at IDFA.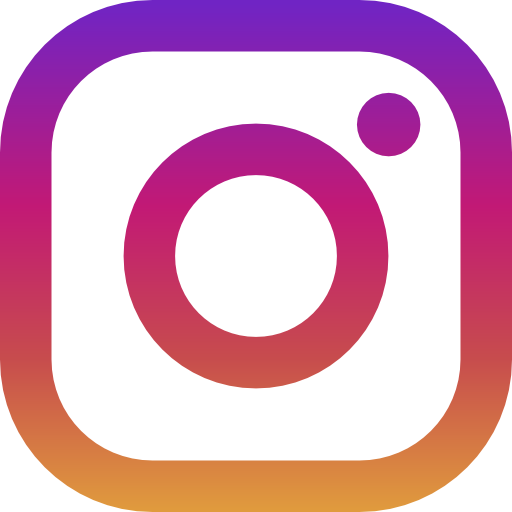 ---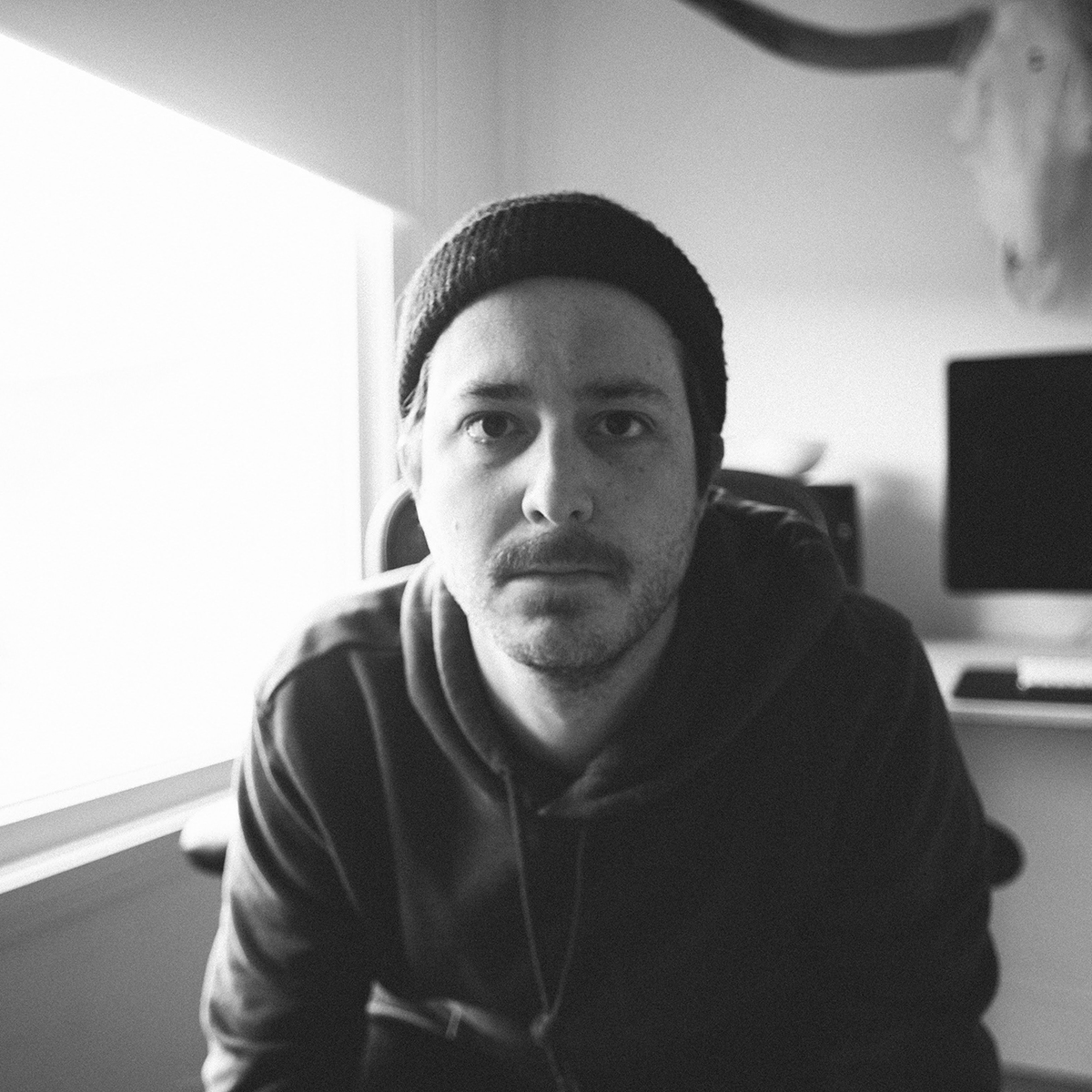 JESSE HUNT
Director, Sequoia
Alumni of Sheridan College and Mohawk College
Jesse Hunt is a 32-year-old filmmaker living in Toronto, Ontario, Canada. He found his way to filmmaking by way of cinematography and photography which is what has allowed him to craft work that tends to be rooted in strong imagery and relatable life experience. In 2010 Jesse underwent a life-altering kidney transplant and since then he has been working at building a career directing projects that are true to his instincts in crafting cinematic visuals and telling stories that are not only authentic but emotionally driven and real.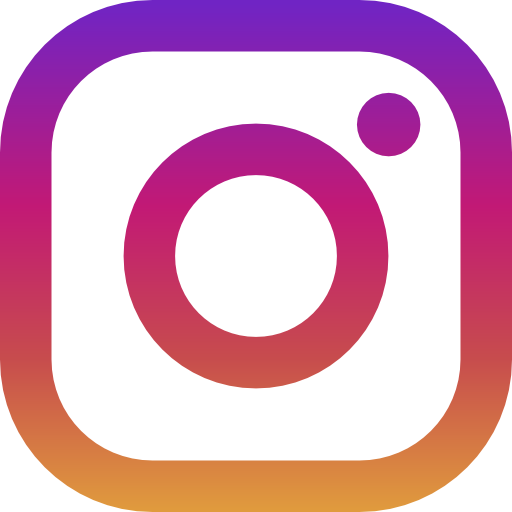 ---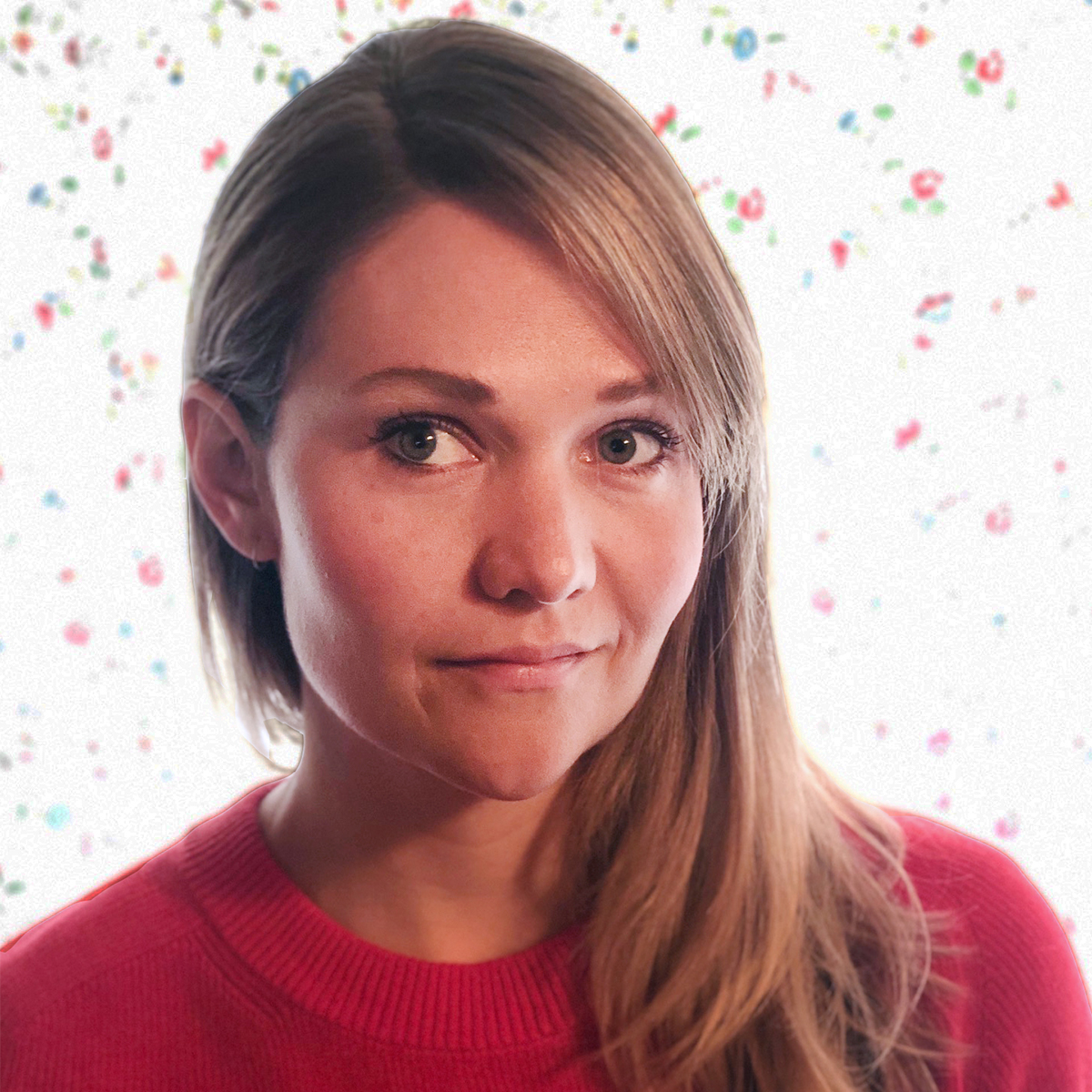 STEPHANIE KOCHOREK
Co-Founder / Creative Director, Daughter
Alumni of Miami Ad School
Stephanie spearheads Daughter, with a bold approach to branding for clients such as Bow Valley College, Rocky Mountain Soap, Phil & Sebastian. She started her career in San Francisco creating multi-faceted campaigns for Audi, HBO, and PG&E and went on to work at Rethink, working on Canadian brands such as Lululemon, Science World and Coast Capital Savings. She has been recognized by award shows including the Crystal Radio Awards, Lürzer's Archive, One Show and Applied Arts. She is also on the Board of Directors for Long View, one of North America's largest privately-owned IT companies, as well as the Ssubi Foundation, a non-profit focused on educating children and empowering women in Uganda. Outside of work, she likes her Nintendo Switch, kickboxing and hanging with her two daughters (but not necessarily in that order).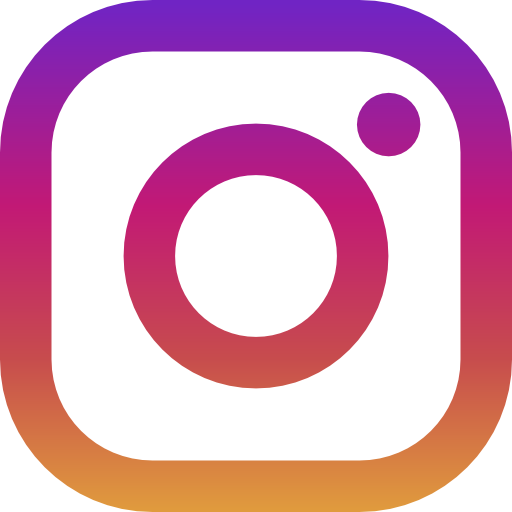 ---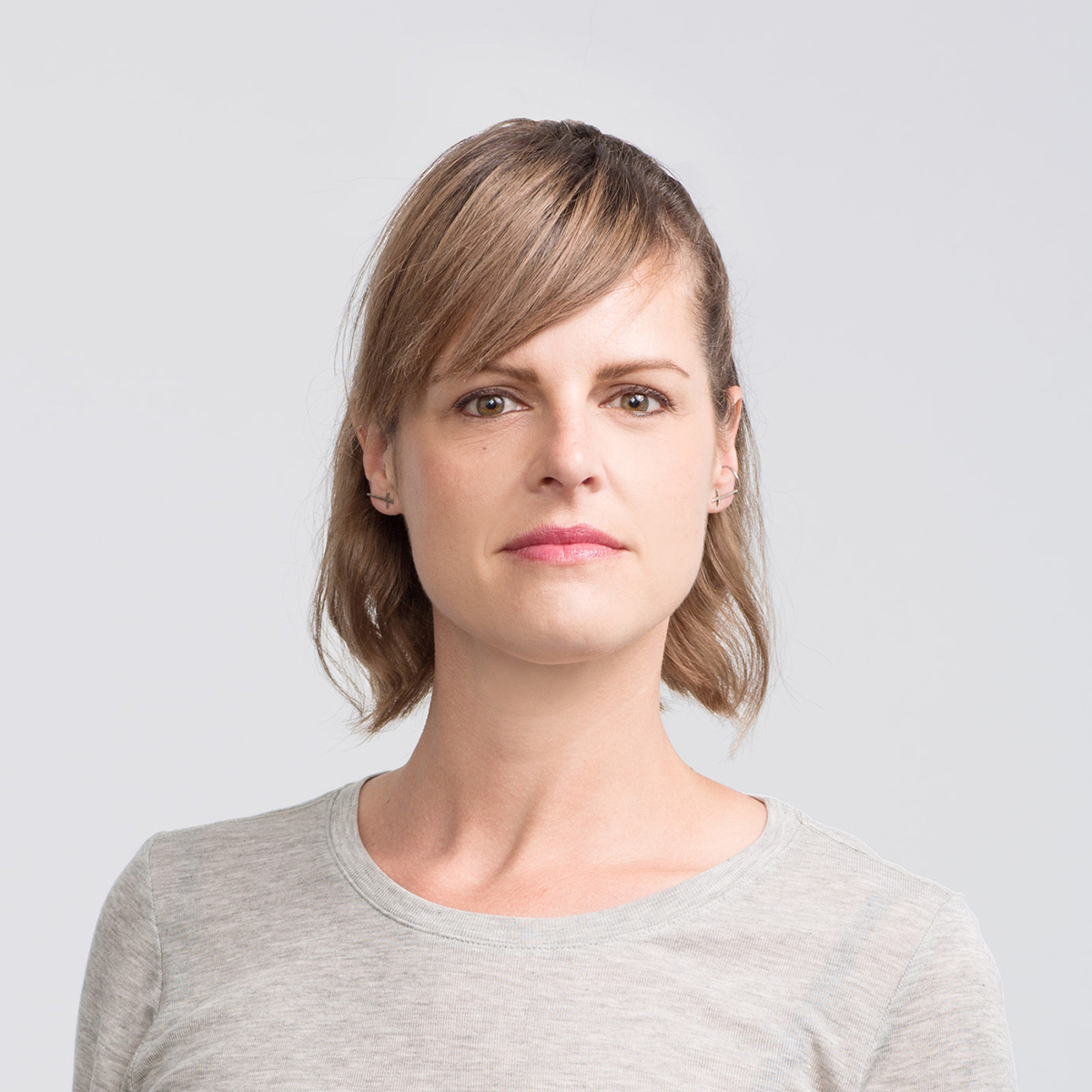 GENEVIÈVE LANGLOIS
Creative Director, lg2
Alumni of Laval University
Geneviève has worked with many brands over the years, helping them touch the hearts of consumers. Maxi, the Loblaws discount banner in Quebec, went from flying under the radar to being the second most-influential brand in the province. Valentine, a local fast food chain, surpassed the international giants in just one year with only a small fraction of the budget. In both cases, creative efficiency made all the difference. Geneviève's creativity comes with two secret weapons: versatility and a strong strategic mind. This combination has helped her work be recognized both locally and internationally, with awards at the Créas, Grafika, Boomerangs, Marketing Awards, ADCC, ADC, Applied Arts, One Show, in addition to a nod from Cannes.

---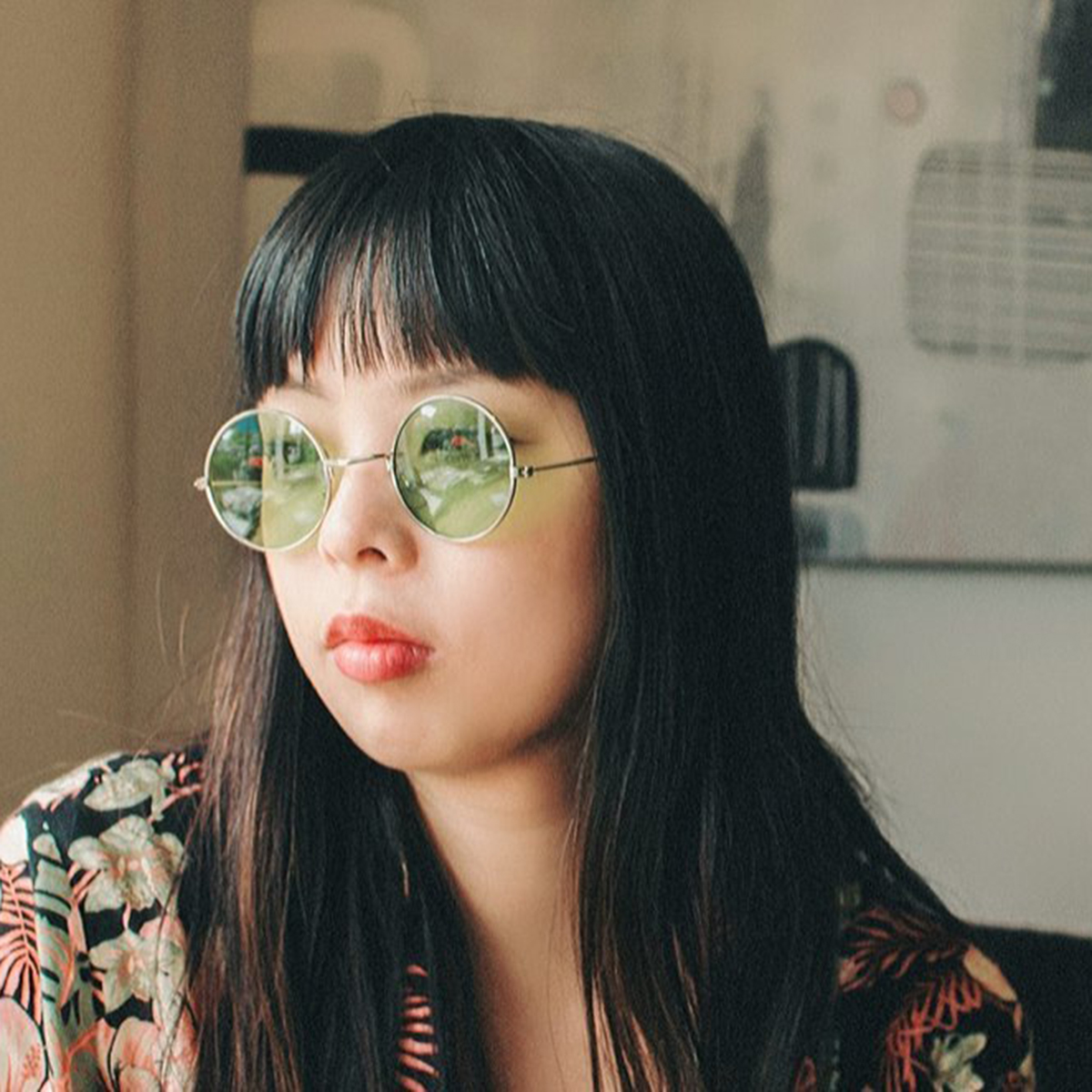 AIKEN LAO
Studio Manager, Chairman Ting Industries
Alumni of University of British Columbia

Aiken Lao is a Canadian illustrator and graphic designer. She graduated with a commerce degree from the University of British Columbia, specializing in marketing. Today, Aiken combines her knowledge in business marketing and creative talents to work as a studio manager for Chairman Ting Industries Inc. and Hubert Kang Photography. She has worked with companies like United Way, CBC Radio, and the National Film Board to create designs and illustrations that connect, interact, and elevate stories for viewers. Aiken's art is inspired by ideas–culture, politics, and stories from history and current times mixed with cohesive colours and forms.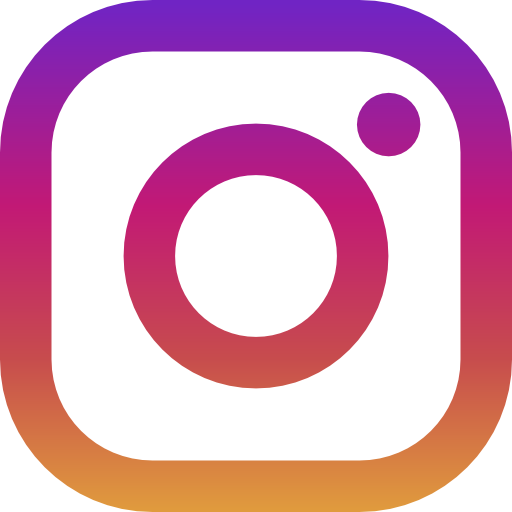 ---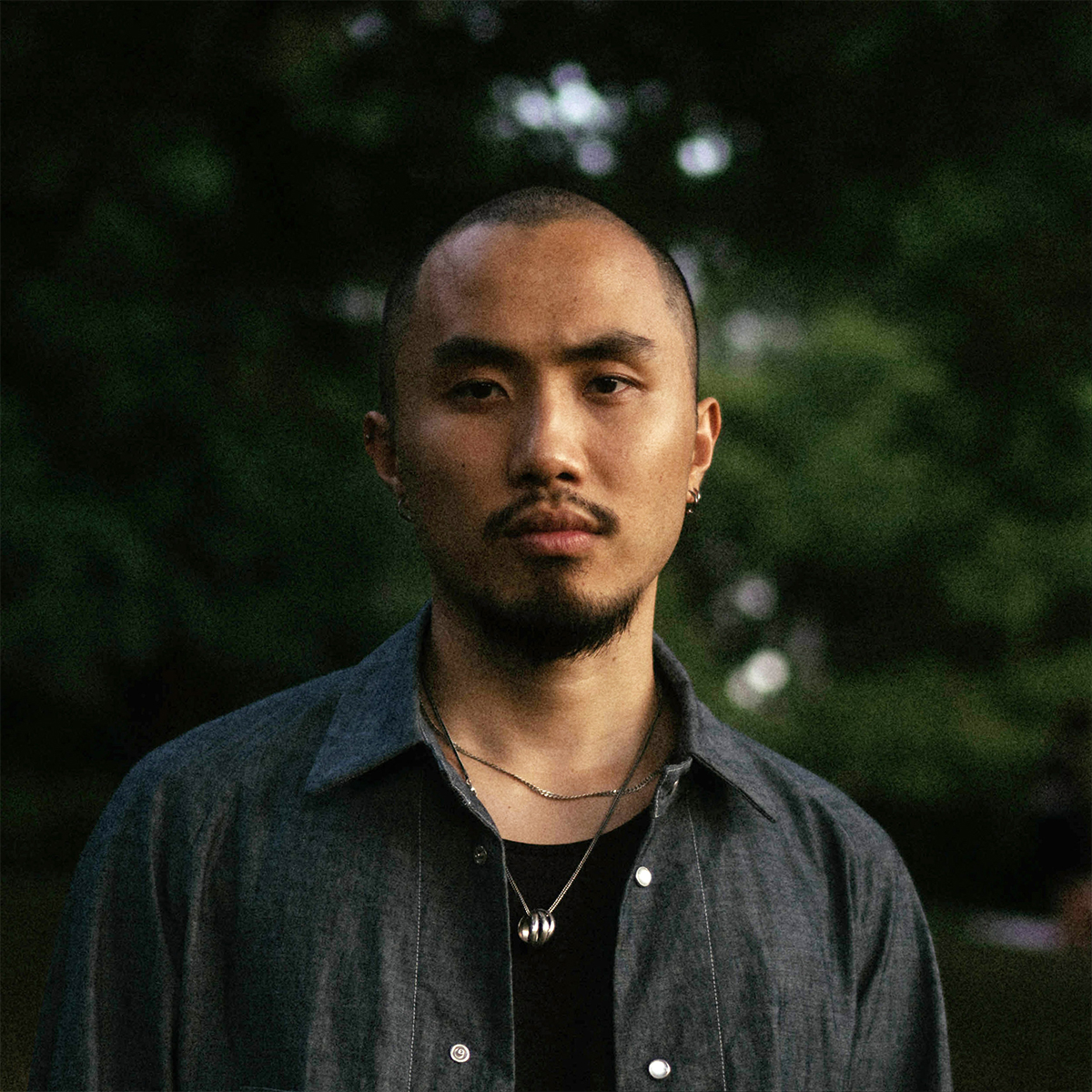 JEREMY LEUNG
Illustrator
Alumni of OCAD University
Jeremy Leung is an illustrator, designer and art director originally from Toronto, now living in Brooklyn, NY. Through the use of elaborate lines, textures and colour, his work represents an array of emotions and stories. He was awarded the Young Blood award from Applied Arts Magazine in 2018 in illustration and is an alumnus of OCAD University and Don Mills Collegiate's CyberARTS program. His drawings have been featured in publications such as The New York Times, The New Yorker, The Atlantic, The Globe & Mail and The Walrus. His myriad of influences include reading science fiction, Japanese-language films and obsessing over the latest fashion trends.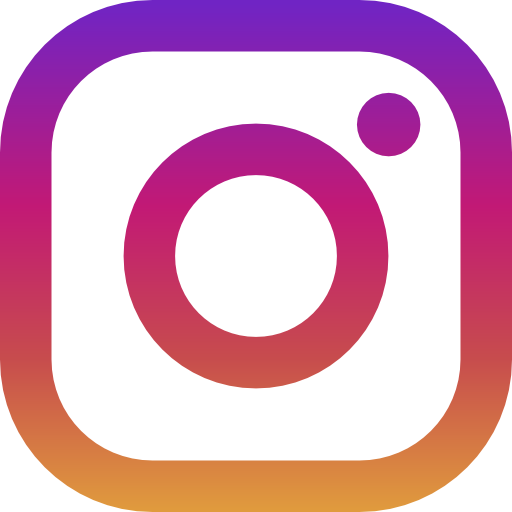 ---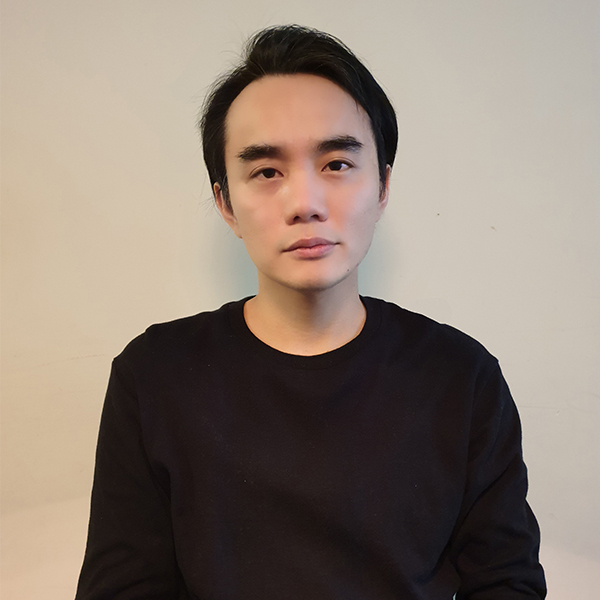 Natee Likitsuwankool
Senior Art Director, Leo Burnett
Alumni, Chulalongkorn University

Natee started his art-directing career in Bangkok before moving to Canada. He's an alumni of the Industrial Design department, Faculty of Architecture, Chulalongkorn University. Natee's work has won awards from D&AD, The OneShow, Cannes Lions, Communication Arts, Spikes Asia, Asia Pacific Adfest, The ADCC, the Marketing Awards, and Applied Arts, and has been recognized by industry publications such as Lüerzer's Archive magazine and Ad Age. He's worked for clients such as AAA Insurance, TD Bank, Bell Mobility, Tim Hortons, Walmart, Land Rover, Ford, and New Balance, to name a few. He's been ranked in the top ten art directors in Canada by Strategy magazine.
---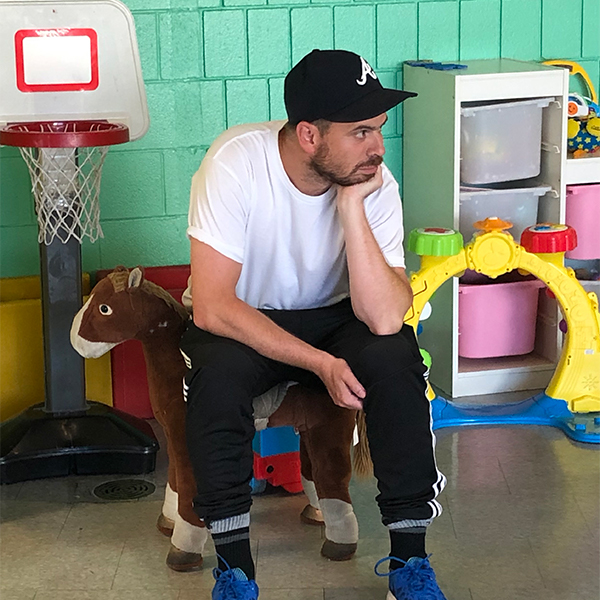 PETE MACINNIS
Senior Copywriter, Cossette
Alumni of Humber College
Pete MacInnis is a senior copywriter working in Toronto. He learned copywriting at Humber College and has since been lucky to learn from some of the industry's best creative directors at agencies lg2, TAXI, and Cossette. He's worked on clients like Heinz, Audi, McDonald's, Canadian Tire, and the Rick Hansen Foundation.

---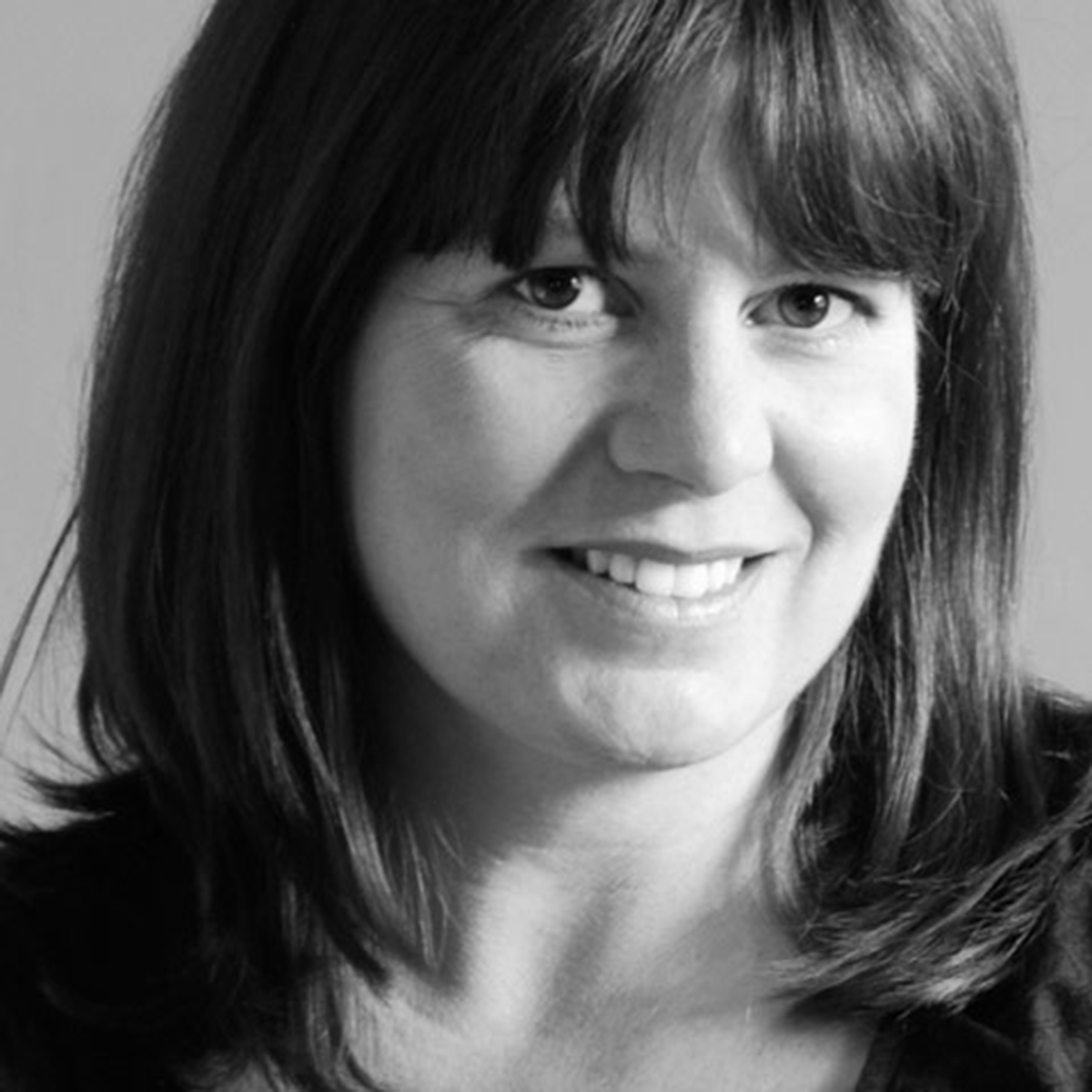 KelI Pollak
Co-Creative Director, Daughter
Alumni of University of Calgary and Medicine Hat College
Keli's career spans more than 25 years in Calgary's ad industry, including stops at Ogilvy and TAXI. Never one to hide behind her desk, hands-on experiences that include a single day as a flight attendant, and just over two minutes and twenty seconds in a chuckwagon have helped Keli create insightful, award-winning work for clients like WestJet, The Calgary Stampede, Banff Lake Louise Tourism, and Telus. Her work has been recognized by The One Show, Marketing Magazine, the London International Awards, Communication Arts, Graphis, Applied Arts, and the Anvil Awards. She's a hyperactive member of the advertising and design community, a past president of The Anvil Awards, and was one of Avenue Magazine Calgary's Top 40 under 40. When she's not building brands, Keli loves exploring Canada and travelling to faraway destinations, always ensuring her tray table and seat are in the full upright and locked position for both takeoff and landing.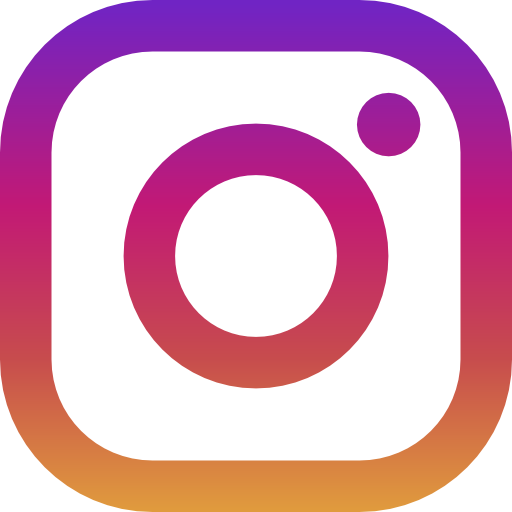 ---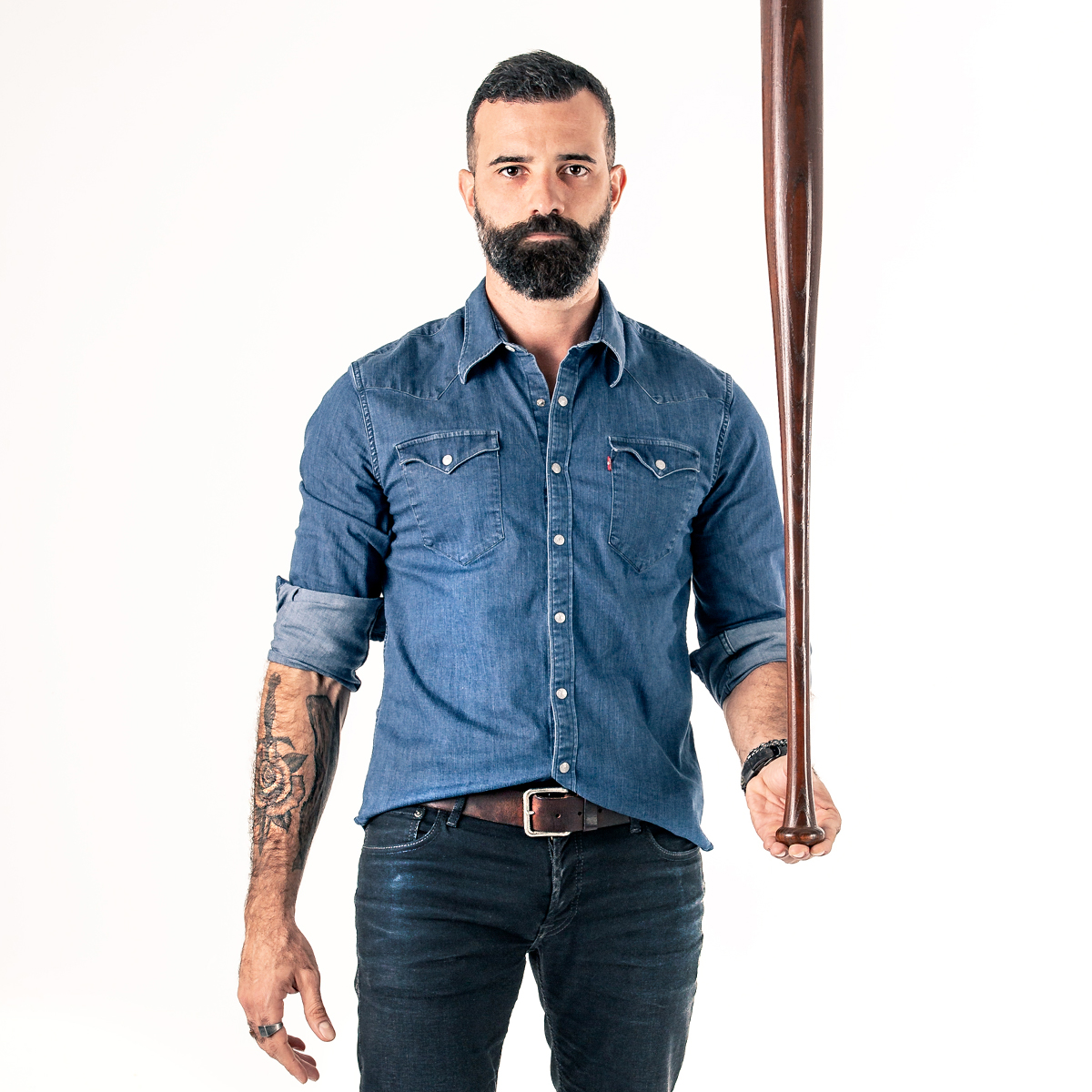 PAULO SALOMAO
Partner / Executive Creative Director, King Ursa
Alumni of OCAD University, Humber College, and Toronto Film School
Paulo is a passionate cross-platform thinker with a unique understanding of market trends and pop culture. He continuously looks to push the boundaries of his skillset, including film production, computer animation and front-end coding. Dissatisfied with the siloed status quo of large advertising agencies, Paulo and business partner Eric Vieira crafted a new model based on interdisciplinary collaboration, resulting in work that is "Strategically Grounded, Creative UnleashedTM". That vision came to life in King Ursa, a full-service advertising agency with a client list that includes Moosehead Breweries, Timberland and Shopify. Focusing on end-to-end planning and production, King Ursa brings research and analysis, strategy, creative, content production and media all under one roof. Never one to rest on his laurels, Paulo has most recently co-created the successful health and wellness brand One Academy, a multi-award winning business with a thriving community.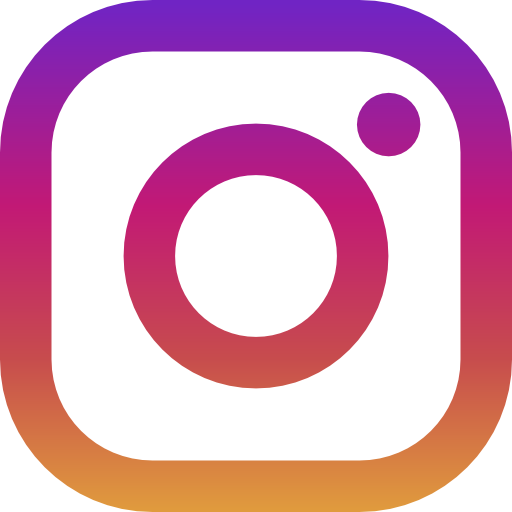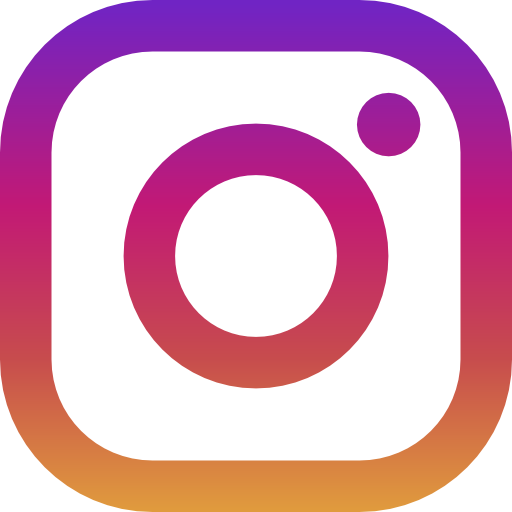 ---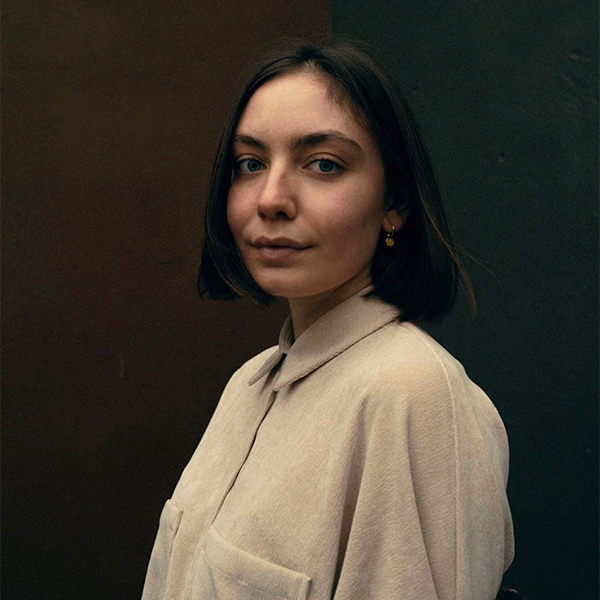 MECAYLA SLAVIERO
Stylist, jonathanbielaski.com
Alumni of Mohawk College and Sheridan College
Mecayla Slaviero is a graduate of the Creative Photography: Still & Motion program at Mohawk College and the Visual Merchandising Arts program at Sheridan College. She has been a part of the Light Imaging Productions team for just over a year. Mecayla specializes in prop styling. She manages props, identifies style trends and creates mood boards for creative shoots. Mecayla preps and styles for lifestyle, product, and commercial work.
---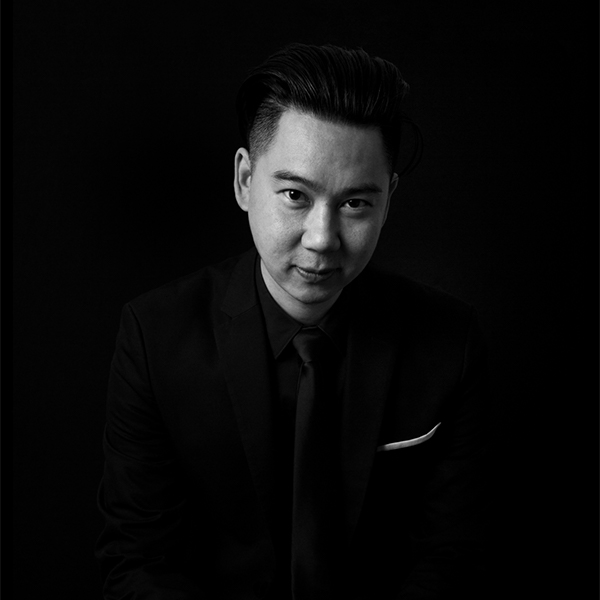 JEAN TRAN
Creative Director / Founder, Monarque Communication & Design
Alumni of School of Visual Arts, UQAM, and Dawson College
As a previous Applied Arts Young Blood, Jean Tran is the Owner and Creative Director at Montreal's Monarque.
Since 2005, Jean has been combining business strategy acumen with brand management expertise to ensure the creation of consistent and powerful brand experiences. He helps organizations reveal their true essence and purpose, thereby enriching their presence and impact in the world.

---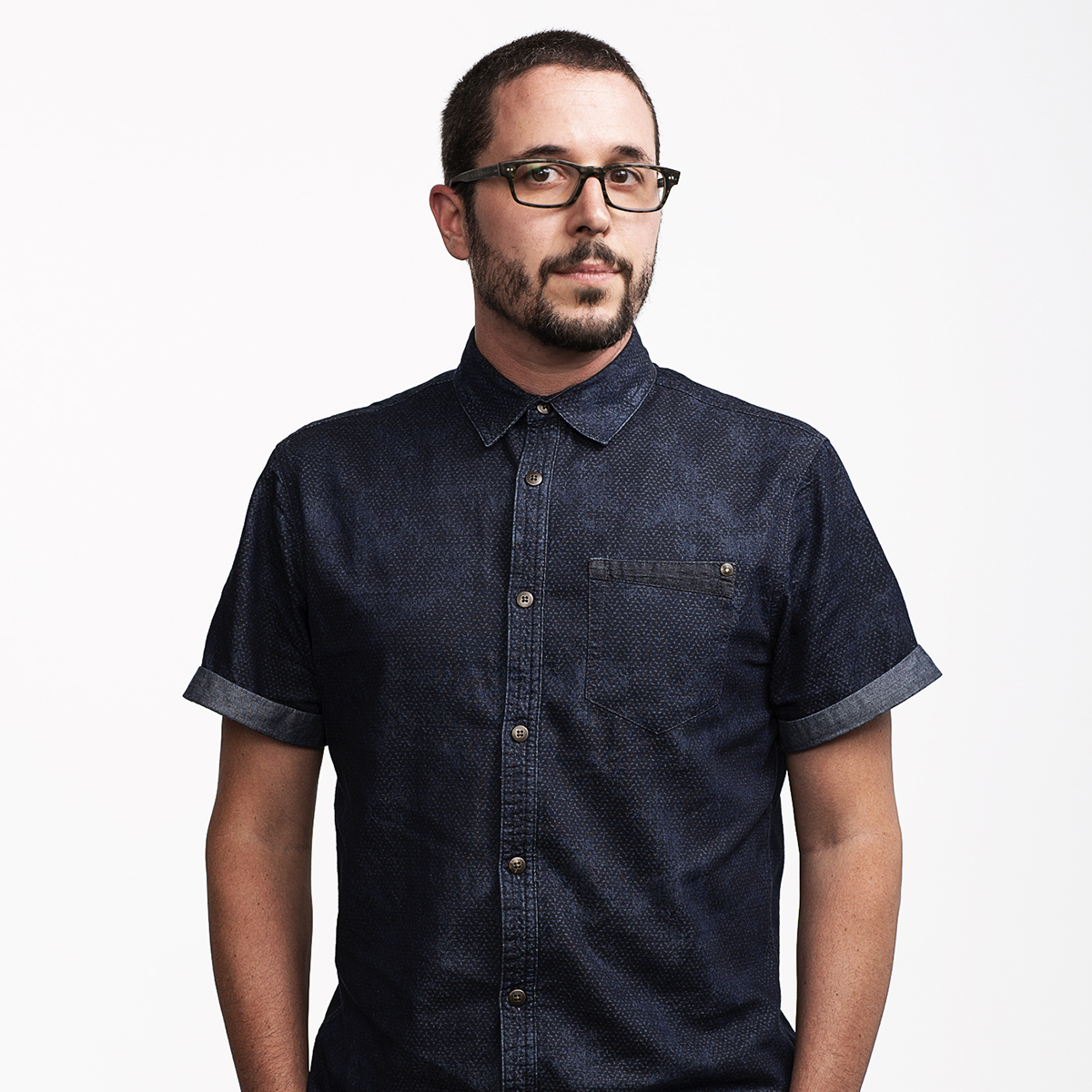 FRÉDÉRIC TREMBLAY
Creative Director, lg2
Alumni of UQAM
Frédéric is a creative director at lg2 in Montreal. He started his career as an illustrator and gradually transitioned into advertising. Over the past 15 years, he has worked on the repositioning of several major Quebec brands such as Maxi, Boréale Microbrewery, Desjardins, and Montreal Olympic Park. His work has been recognized by Applied Arts, The One Show, Art Directors Club, the Marketing Awards, CRÉA, Grafika, and Communication Arts. For Frédéric, photography and illustration are essential to creating advertising that defies the norms of creativity. He believes an idea cannot live without a perfect visual performance.

---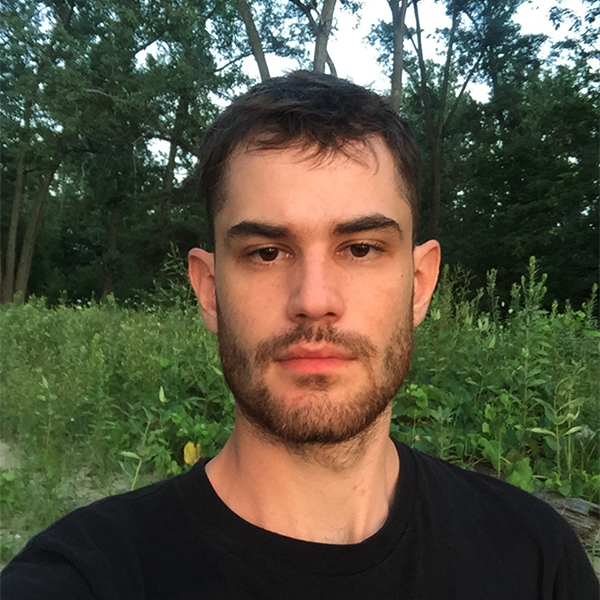 CHRIS WALKER
Senior Art Director, Cossette
Alumni of OCAD University
Chris Walker is a senior art director working in Toronto. Since graduating from OCAD University, he's worked with a variety of clients including Audi, Kraft Heinz, SiriusXM, McDonald's, Canadian Tire, and The Rick Hansen Foundation. His work has been recognized by many local and international award shows, which is cool if that's something you're into.
---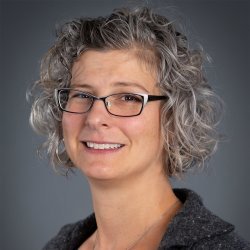 SASKIA VAN KAMPEN
Assistant Professor, Visual Communication Design
Alumni of York University and OCAD University

Saskia van Kampen (MDes, RGD, AIGA) is a professor, graphic designer, researcher, and contemporary artist. She began her design career working for Toronto-based studios specializing in branding and editorial design. Her personal work uses stitching and collage to explore techniques of disrupting social and design conventions and leans heavily on feminist theory to guide her concepts. Professor van Kampen has taught in the design program at OCAD University since 2006 and in 2019 she moved to California to teach in the School of Design at San Francisco State University. Her passion for teaching informs her research into critically exploring methods for teaching studio design courses and how to incorporate design ethics into the curriculum. Her secondary research investigates ways for community building, placemaking, and protest through creative practice.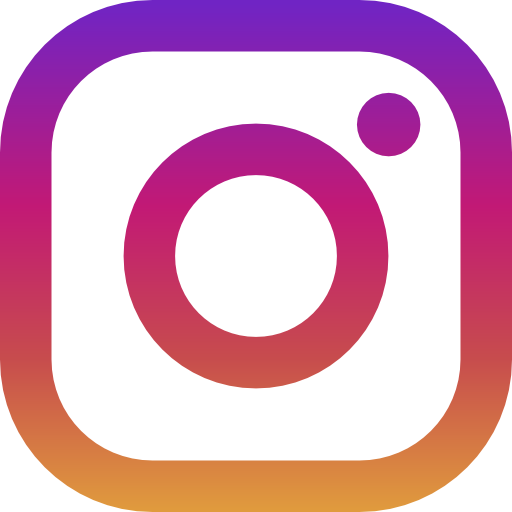 ---