Carleton to Host the Munro Beattie Lecture: Inkwell's End
Acclaimed Canadian Cartoonist Seth to Discuss Career
March 15, 2021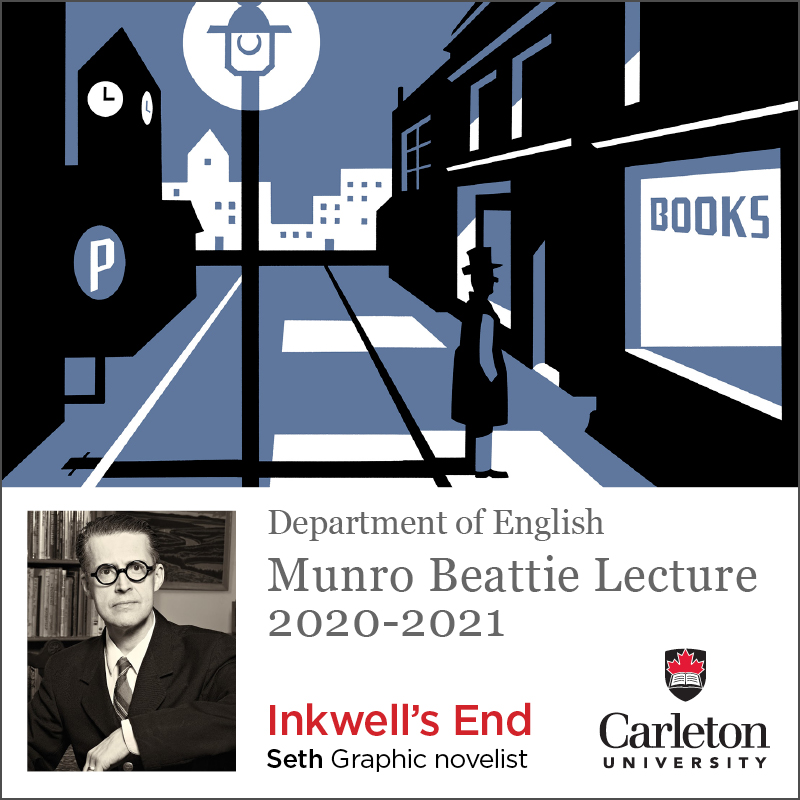 Carleton University's Faculty of Arts and Social Sciences and the Department of English Language and Literature are set host the 2020-21 Munro Beattie Lecture entitled, Inkwell's End by the legendary Canadian cartoonist and designer Seth.
Seth's work is often tinged with nostalgia for an age that may have never existed, and his talk will incorporate images from throughout his career and from his childhood interest in comics.
This talk should provide a well of inspiration for illustrators, designers, typographers, and anyone else interested in communicating visually. Find out all the details about the March 20th talk here!


About Seth

Seth's cartoons have appeared in the New York Times Magazine, McSweeneys Quarterly and on the cover of The New Yorker. He is the creator of the comic book series Palookaville. His other books include, It's a Good Life if You Don't Weaken (1996) and The Great Northern Brotherhood of Canadian Cartoonists (2011). His most recent book, Clyde Fans: A Picture Novel (2019) has been called a "a masterwork" by the New York Times.